During every hunting season you may get thousands of trail camera photos, most likely, you'll just post them on Facebook or even make a YouTube video to share these great moments with people online. However, have you ever think how to put these game cam pics into real use as a hunting strategy? Trail camera is much more than just taking pictures. It is of vital importance for you to know how to read trail camera photos, so that you can get the most information and increase your hunting success rate.

Animal Tracking
WingHome Trail camera 350C has a 0.4s super-fast trigger speed, it won't miss any moment of the deers, turkeys or birds. With this large number of pics, you can get the direction of animals came from and where it went to, so that you can figure out the activity route of them, and choose a good stand waiting for them to come into expected range.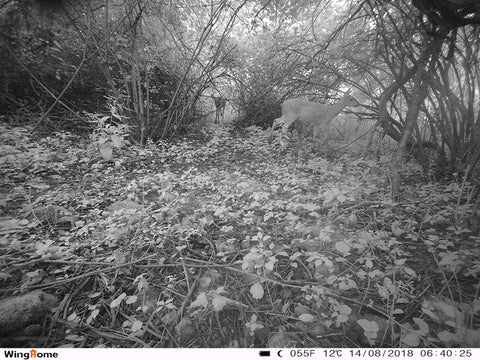 Company
As we know, most animals are often traveling together, so that you can know the approximate amount of them with the help of WingHome trail camera photos beforehand. If you know three grizzly bears are together, maybe you'd better choose another stand, or if you know two elks will come together, I am sure you will wait for the rest of them.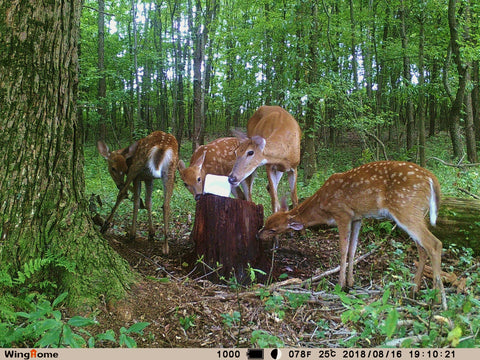 Time
One of the most important information from WingHome trail camera photos is the time of a day the photos were captured. It tells you a lot, like at what certain time did these animals move through your camera and how long did they stay. It provides the clue for you to prepare ahead by waiting for the greys at the right moment.

Moon phase
Have you ever thought how to hunting smarter but not harder? You'd better note the moon in WingHome trail camera photos. Some successfully hunters get the conclusion about the best feeding time according to the moon phase that the hours around the sunset and sunrise bring you more surprises. For example, the buck is feeding in the late night, it is highly possible that you can wait until the moon is not visible in the late evening or early morning.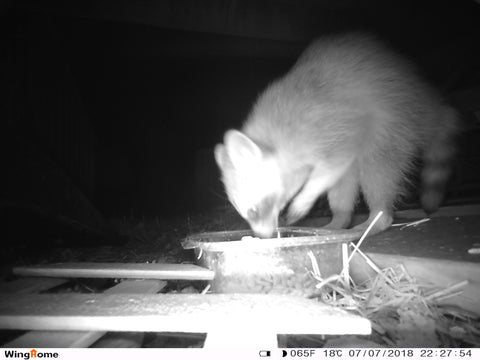 Temperature
Temperature always effects animals' movement tremendously. When the actual wild temperature is almost the same as that shown on your trail cam photos, it is the best time for you to move on. However, if the temperature is above or below the average, it will make the animals shift their activities route. When you are hunting in summer, deer still keeps the habit as feeding at evening, if the temperature dips below average, deer activities increase, while it swings above average, deer activities decline.

Battery
WingHome Trail Camera 350C has a long battery life – up to 8 months in standby mode. So to speak, if you put in brand new batteries before a hunting trip, there is no need to worry about the battery life. However, the trail cam pics still show you the instant state of battery just in case. You'd better replace them with a brand new batteries once the pics show low battery.

All the above are useful tips about how to read trail camera photos, hope it can improve your hunting strategy, thus increase your success rates in hunting games.


0 comments

. Write a comment
Empty content. Please select category to preview
Subscribe to nail your wild games
Receive valuable hunting strategies and tips on bowhunting, food plot, trail cam scouting and rut-season dos and don'ts.
Use left/right arrows to navigate the slideshow or swipe left/right if using a mobile device