WingHome, a new brand of trail camera, is published to the public in the early 2018 Spring. It is committed to applying the leading technology to real life, to bring the latest and practical wildlife hunting trail camera to outdoor enthusiasts.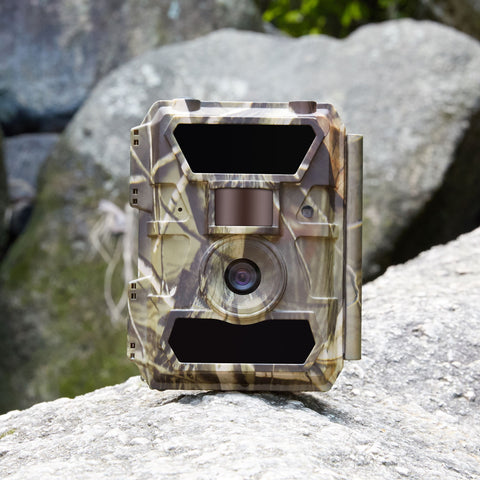 Now we have two models of trail camera on the market, today I will introduce the recent launched camera – WingHome 350C trail camera. As the best trail camera under $100, this WingHome Wildlife Game Hunting Trail Camera 24MP 1080p HD No Glow with Time Lapse definitely packs some pretty astounding features. It can capture images and video in precise detail, allowing you to pull away the veils to really understand what you're up against.

· The trail camera works with a no glow infrared detection system that promises to keep animals unaware of the device. It boasts a trigger speed of just 0.4 seconds, capturing even fast moving animals that many other trail cameras would probably miss.

· This outdoor wildlife trail camera has passed the waterproof test successfully and gained the IP66 certification, which means it works well with heavy rain, sand and corrosion, etc.

· Tests proved that 12AA batteries run with low power consumption and this camera can stand by up to 8 months.

· It is easy for you to view and delete pictures and even play videos directly on the camera through the unique 2 inch LCD screen.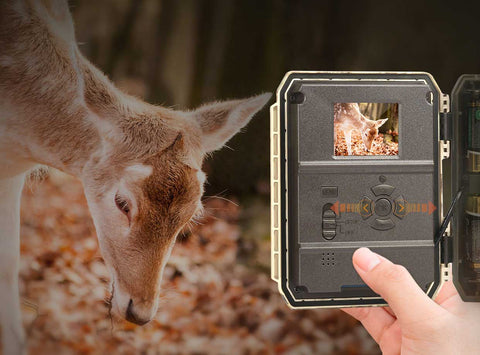 Modem design, beautiful external form, novel type, sturdy and durable and with a battery life superior to many other trail cameras on the market, the WingHome 350C trail camera is your best bet if you want to get a reliable gadget at a friendly price.

0 comments

. Write a comment
Empty content. Please select category to preview
Subscribe to nail your wild games
Receive valuable hunting strategies and tips on bowhunting, food plot, trail cam scouting and rut-season dos and don'ts.
使用左/右箭头浏览幻灯片或者在使用移动设备时向左/向右轻扫